If you'd like to receive e-mail notification when new updates are posted to this site, click here.
Other major new content:

Trip Report from Skiing at Telluride (March 23, 2009) Posted July 21, 2009
Site Introduction
This site is organized into 5 thematic hubs where you can learn about more about me and my adventures.
Main Sections
There are several other sections which cover some of my interests:
And finally:
If you can't find what you're looking for, try the site map.
If you are looking for the trip reports, start here.
Most Recent Multimedia Content: Solo Backpacking Trip to Signal Mountain and Stormy Peaks Pass, August 28-29, 2009
Posted August 29, 2009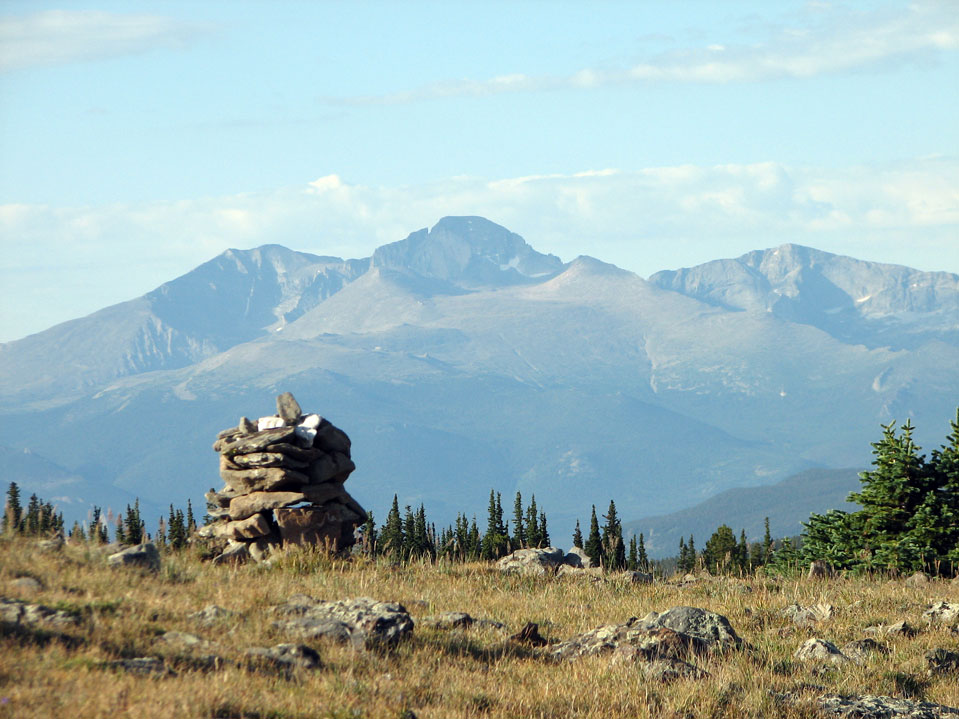 This is mini trip report of a solo backpacking trip I took to Signal Mountain and Stormy Peaks Pass on August 28-29, 2009. There were several surprises, and the pictures turned out quite amazing. It was a very nice time to enjoy the end of summer and have time for personal reflection. To view the trip report, go here.