Race Diary for the 2003 Pikes Peak Marathon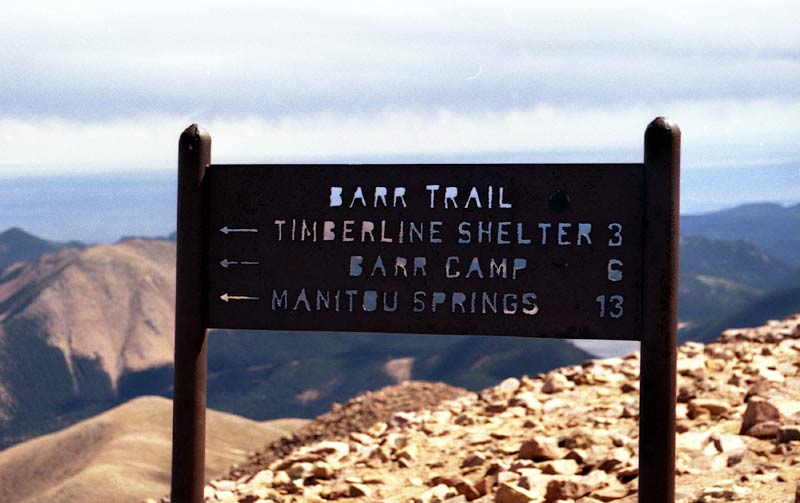 Okay, for those that have already checked this 3 times to see an empty page, I'm sorry for advertising things that aren't actually finished yet. My problem is that I try to do too much in life :) Hopefully, by now you've been enjoying my new Running pages and an essay on my personal running history -- for those who don't know me, this may provide a bit of background and perspective on how I could get sucked into signing up for a race like Pikes Peak. Anyway, the purpose of this race diary is to share some of my thoughts as I head into America's Ultimate Challenge: The Pikes Peak Marathon. So here goes . . .
(click on each date below to see the entry for that date)
August 12, 2003 How it all started, previous Pikes pain, and my preparation shrine . . .
August 13, 2003 Here is some background on the race and pictures of the course.
August 14, 2003 This entry describes my training, my goals, and what I hope to gain from the experience.
August 15, 2003 Here are some of the people that I'll be running with.
August 16, 2003 A final update on my thoughts -- we'll be heading down to Colorado Springs early in the morning.
August 17, 2003 RACE DAY! I've put together a full report replete with pictures.