2005 Horsetooth Mountain Trail Race
June 12, 2005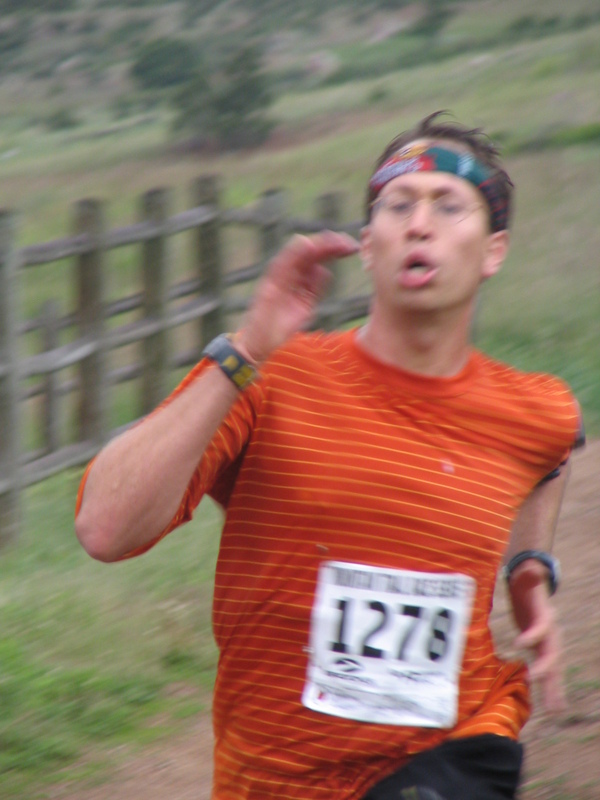 Jonathan Vigh in an all-out sprint to the finish!
All photos are by Dan Turk. Dan mainly focused on friends and members of the Fort Collins Trail Runners group, but this was a small race, and if you ran it, chances are there is a photo of you in the gallery! Todd Rivas also took some nice video of the start and finish, but I never got around to editing it.
Photo gallery All photos by Dan Turk.
---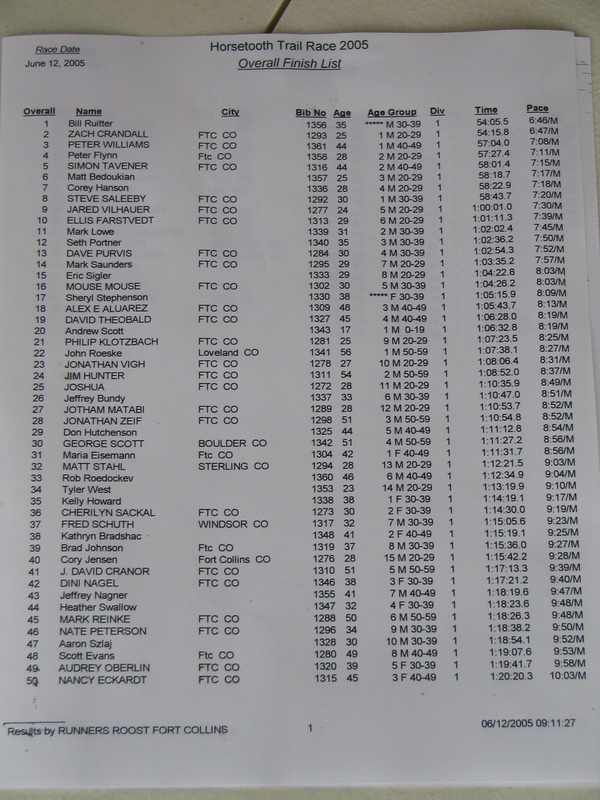 Preliminary results of the overall top 50 runners.