A Pleasant Bike Ride, September 26, 2005
This past weekend featured beautiful Fall weather. For once, I wasn't off to some crazy, long hike. Instead, I took a very enjoyable bike ride around Fort Collins, CO with some friends from church. Usually, I only bike to and from work (I'm one of those commuter bikers), so I had lost the fine art of enjoying a pleasant bike ride. Thankfully, I had some friends to help me to slow down and enjoy the leisurely pleasures of biking in a group. Our route took us up through City Park, out to the Poudre River Trailhead to the north and east of the city, then back through the heart of the town on the surprisingly rural Spring Creek Trail. It's hard to take pictures while riding a bike, but I managed to get a few at the stops.
---
Amy and Eric Indermuehle, Rey Nann Ducay, and Jonathan Vigh embark on a bike ride around Fort Collins (picture by Dan Purdy).
---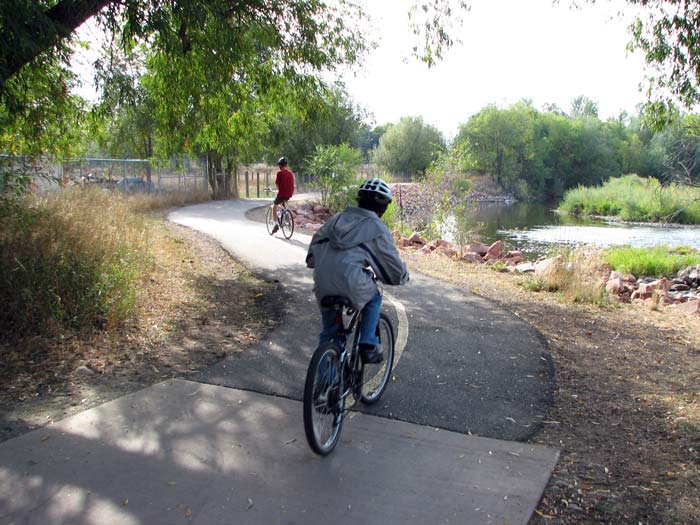 Rey Nann pedals after Eric on the beautiful Poudre River Trail.
---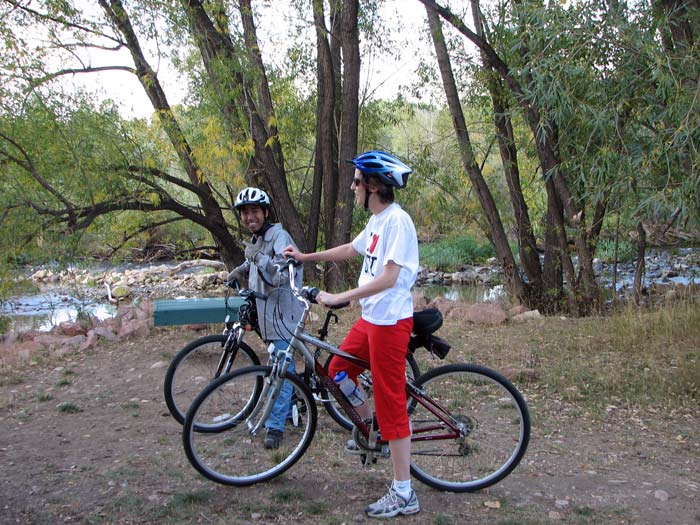 Rey Nann and Amy enjoy the pleasant Fall afternoon.
---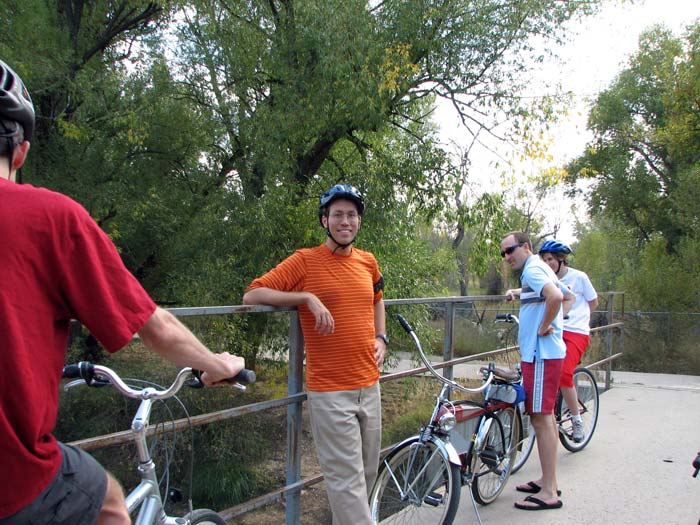 Eric, Jonathan, Dan Purdy, and Amy. Check out Dan's 55-lb cruiser bike!
---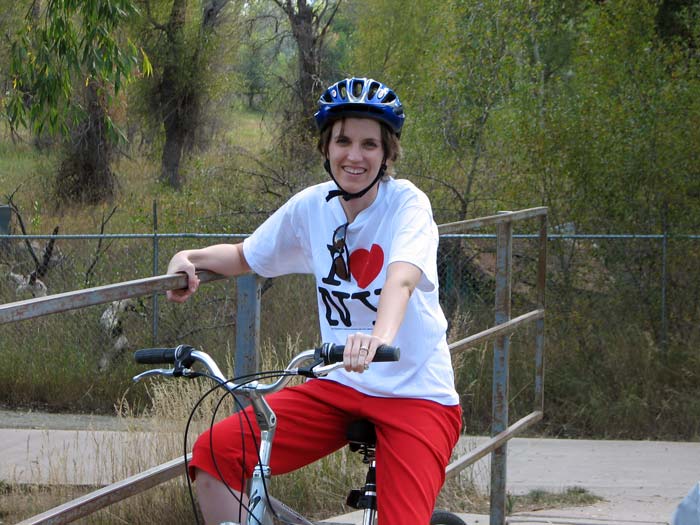 Amy pauses on a bridge over the Poudre River.
---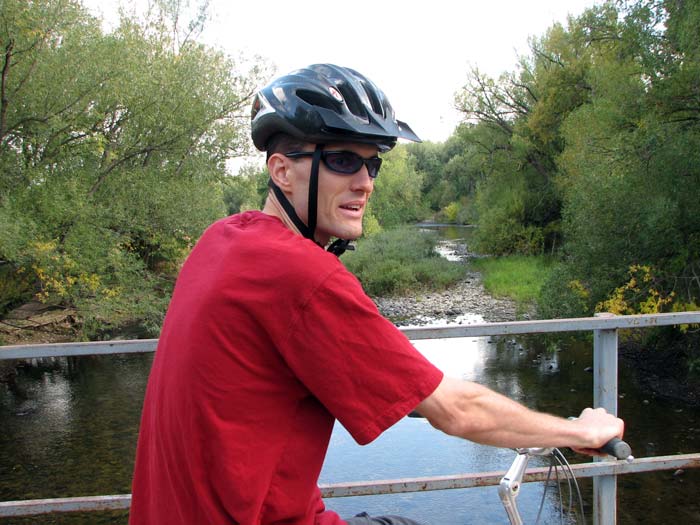 Eric is ready to get going again.
---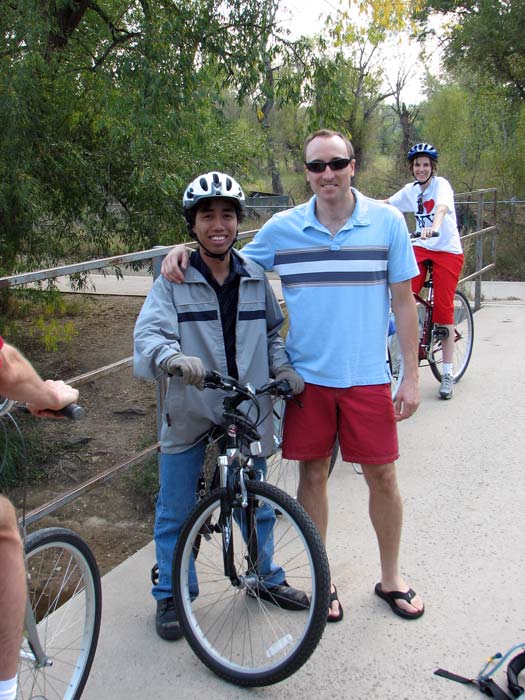 Rey Nann and Dan on the bridge.
---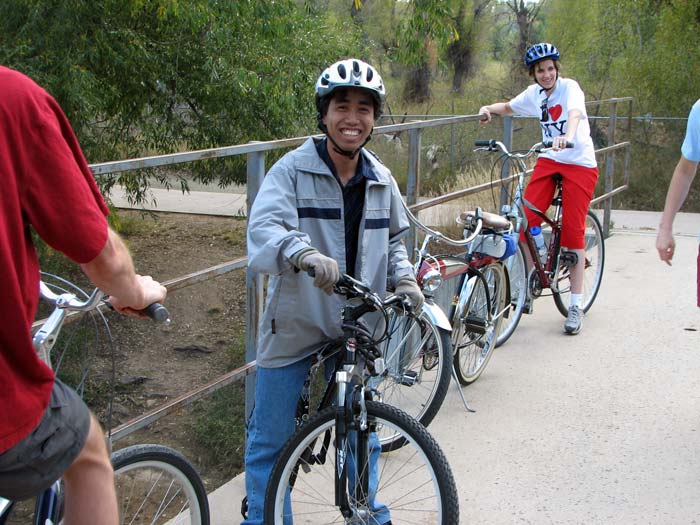 Rey Nann enjoys his first bike ride on the Poudre River Trail.
---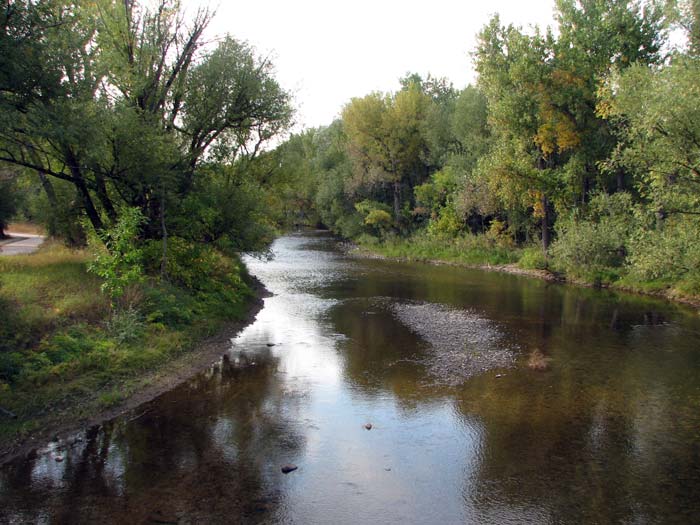 The beautiful Poudre River.